THE SOLUTION:
Introducing the Condulus Stand
With Condulus Stand, we take the mystery out of convenient lockbox placement. It's time to throw out the old way and hook up with a Condulus Stand!
Sturdy and mobile for convenient, secure placement

Four-feet tall for easy key retrieval

Lockbox locks onto sturdy, metal ring at top of stand

Handy lockbox holder for key box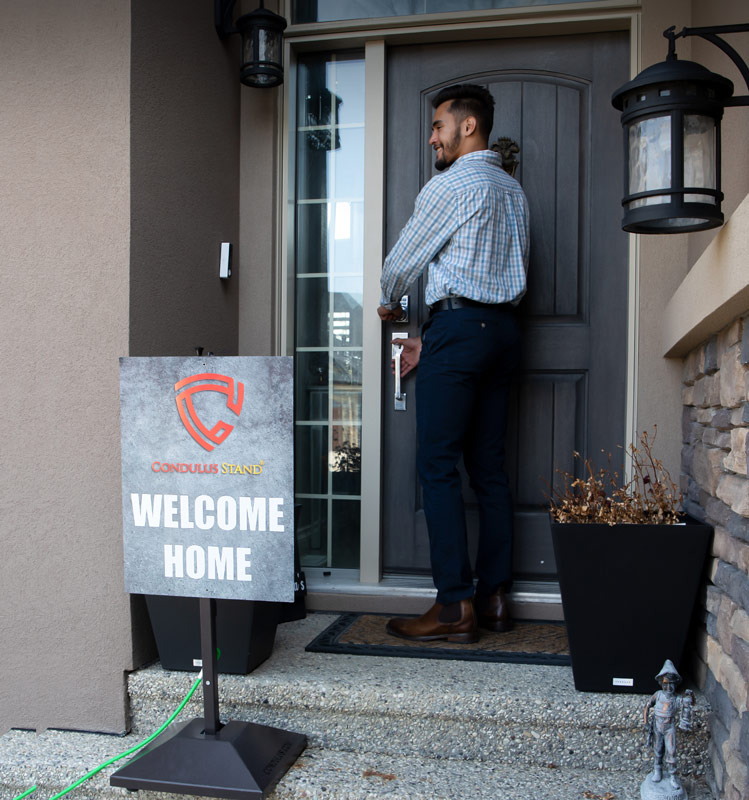 Benefits of the Condulus Stand
An Attractive Solution for Accessing Lockboxes
The Condulus Stand is perfect for convenient, easy access to the real estate agent lockbox – and it looks good too! It's also a great solution for builders, allowing them to provide a single key that's readily available for those contractors who arrive early to work or work on weekends.
Designed by a real estate agent

Professional and attractive

Secured by a cable and key lock

Does not cause damage to the property
Four-feet tall for easy key retrieval

Lockbox locks onto sturdy, metal ring at top of stand

Convenient lockbox holder to free up your hands

Includes a 10-foot cable for securing the stand